Using the Voice of Mayors to Advance North Carolina
New Research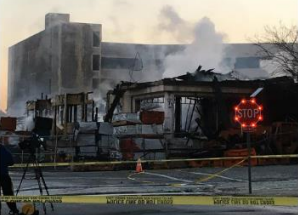 Crises are unexpected, quickly emerging and complex events that are varied in nature. Municipalities face crises spanning a wide array of disasters including natural (e.g. hurricanes), economic-technical (e.g. power failures), social (e.g. riots), and political (e.g. terrorist attacks).
Mayors function primarily as key public communicators in crises. Citizens recognize mayors as trustworthy authority figures. Effective communication requires clear and concise messaging. Mayors must consider both external communication—with the public and press—and internal communication—with staff and municipal agencies. Mayors help set the agenda in allocating resources and determining goals throughout crises.
Click here

to view a list of North Carolina's Metropolitan Mayors.